Improve profitability through increased Production efficiency.
Growflo creates efficiencies by automating and simplifying Production activities around the nursery.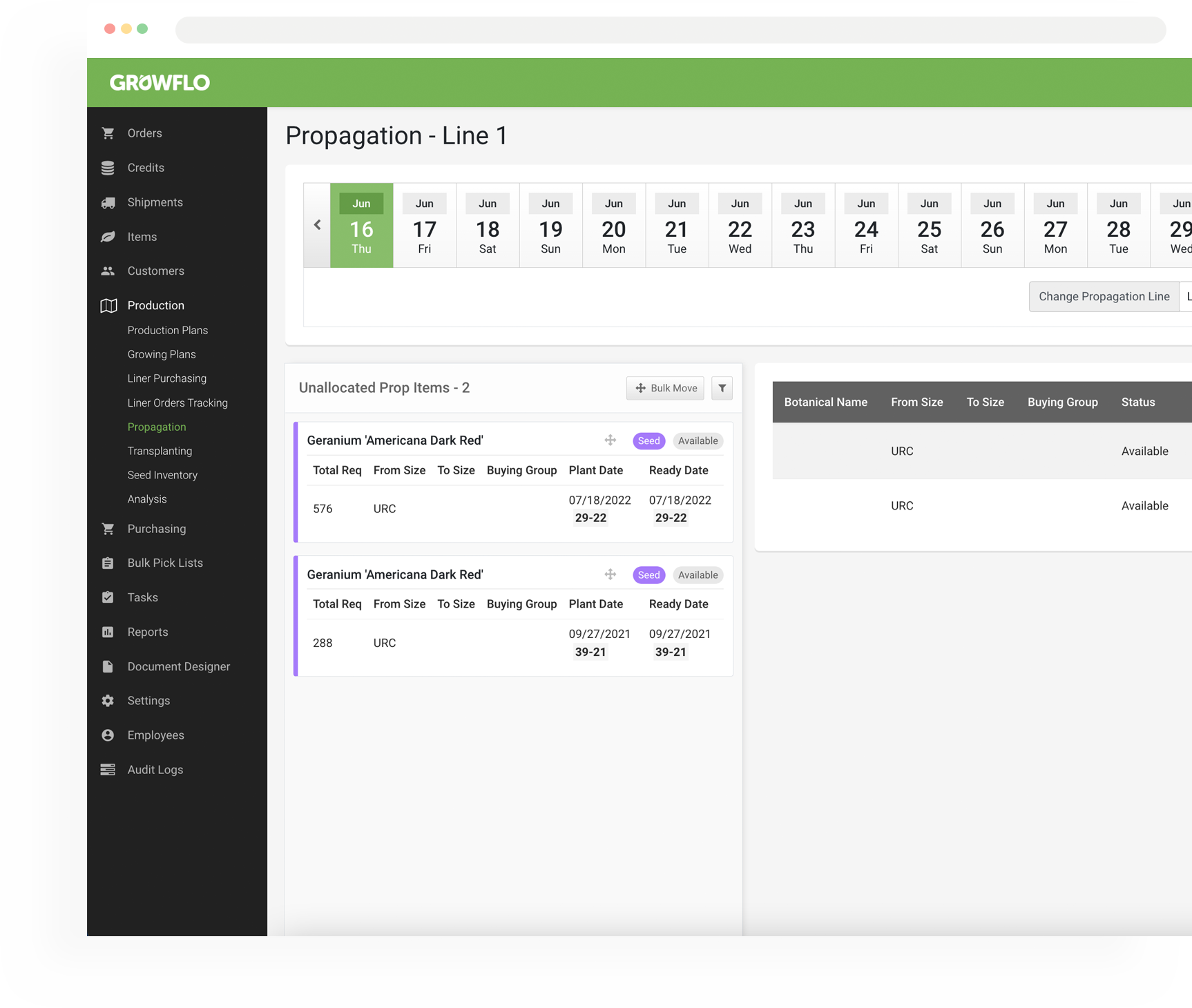 Explore Production features
Get everything from the Sales option

+ all the functionality you'll need to manage production in your nursery.
Production Plans
Forecast for the season ahead with confidence.
Quickly and easily set your forecast quantities per week for the year ahead. View & amend weekly forecasts, duplicate entire seasons instantly, and more.
Growing Plans
Creating and managing Growing Plans made easy.
Create and manage Growing Plans for your items. Configure planting, ready weeks & sale weeks, and set the yield and the spoilage percentage. Add your trays, baskets, and other materials, and add tasks, people, and notes, giving you a clear view of the plan for the season ahead.
Space Planning
Utilizing and Optimizing your space.
Managing your space effectively creates a more efficient operation, especially during busy periods. Configure the area in each location, make forecasts and view the utilization status. Adjusting the configuration based on sales, pot size, and spacing requirements ensure items move through the nursery efficiently, maximizing time and space.
Propagation
Propagation can take time; managing it shouldn't.
Whether from seed, cuttings from the nursery, or purchased cuttings, Growflo makes propagation management straightforward. Using drag-and-drop functionality, you can create daily propagation lines, add planting instructions, record planted qty, print labels & schedules, and bulk move propagation lines.
Trusted by growers worldwide.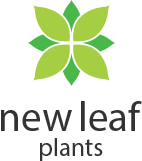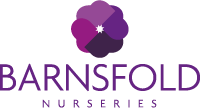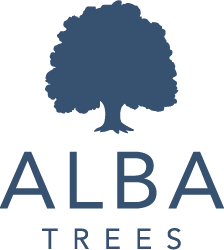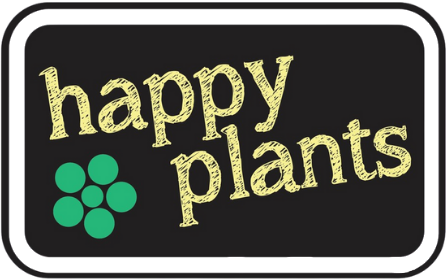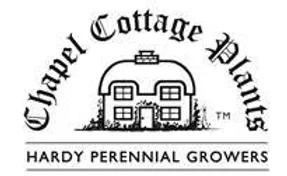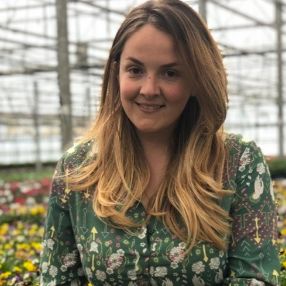 "The Growflo team have produced a new ERP system that is completely bespoke for our company. It has streamlined the day to day running of the business and dramatically increased our efficiency as a result. This system is far more adaptable and user friendly than anything else on the market."

Natalie Porter

Happy Plants