Next Generation ERP Software for
Growers
Start improving your nursery operations today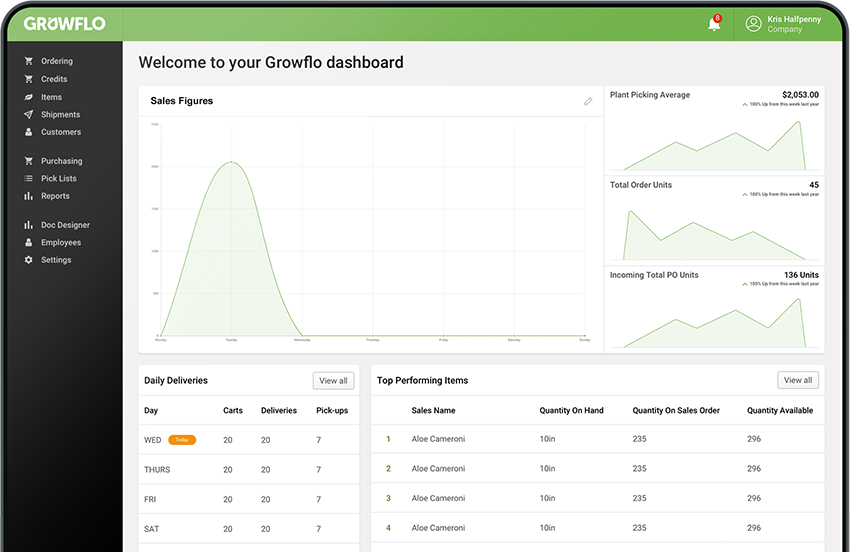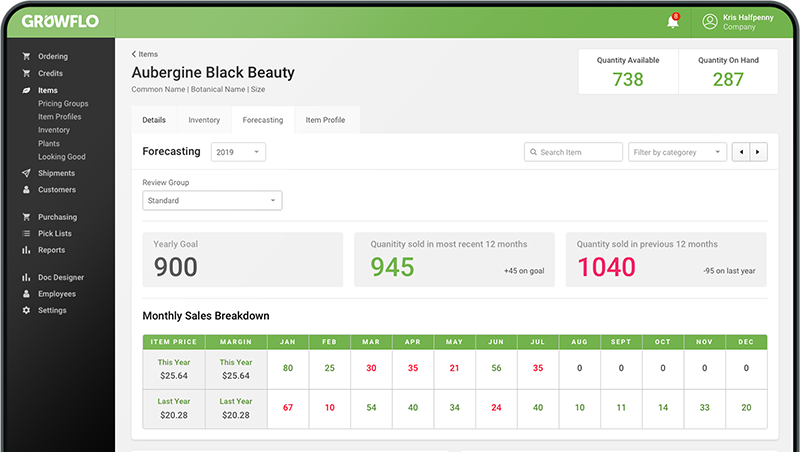 What is Growflo?
Growflo is a cloud-based ERP packed with all the tools a nursery needs to manage everything from growing to selling.
Easy to use
Powerful & flexible
Increases operational efficiencies
See all features
Why Growflo?
Your ERP software shouldn't be difficult to use. Comprehensive functionality comes with a clean, modern and intuitive interface.
Powerful, yet easy to use.
No user licenses. Unlimited simultaneous users.
Deployments are fast, with zero training required.
Cloud-based, so you have access from anywhere.
Flexible. The system can be tailored to meet specific requirements.
See all features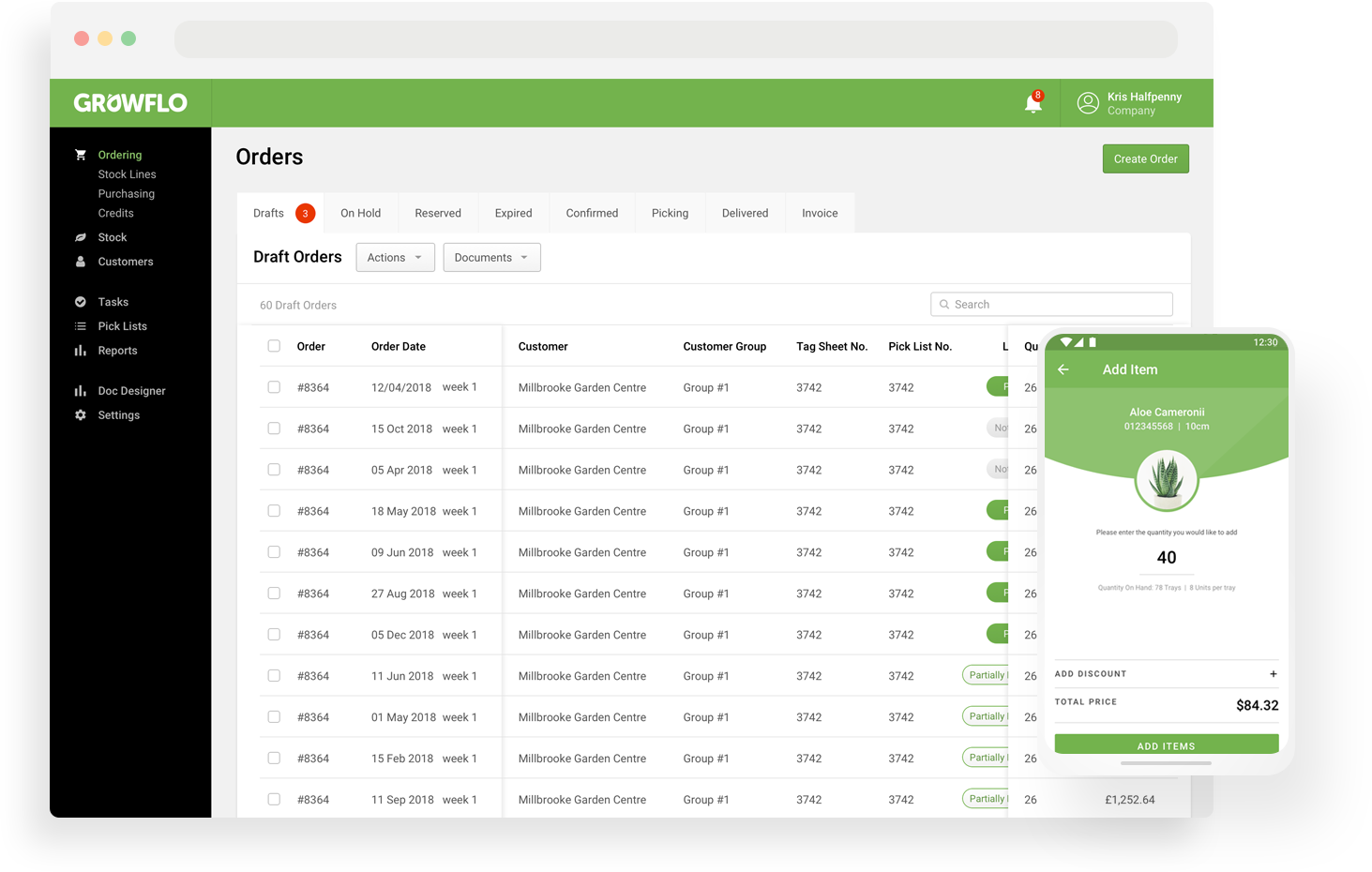 What do our customers think?

Nicholas GreenChapel Cottage Plants

"The Growflo team have produced a new ERP system that is completely bespoke for our company. It has streamlined the day to day running of the business and dramatically increased our efficiency as a result. This system is far more adaptable and user friendly than anything else on the market."

Natalie PorterPorters Fuchsias

"Switching to Growflo has removed a great deal of complication from our administrational process; offering our team a much faster, more user-friendly ERP which works far more intuitively than any other Horti-system we have previously encountered."








Flexible
Understanding the processes and problems
We take the time to understand how each nursery operates, what the processes are, where bottlenecks and problems occur, then we tailor Growflo to address the issues.
Tailored solutions
No two nurseries operate the same. Although there are many similarities, operations tend to vary. We can work with growers to deliver a tailored solution. Growflo can give each nursery 100% of the functionality they need.
Book a demo
We can tailor Growflo to meet the requirements of each nursery

Alan Brown Founder